Welcome to Tres Dias of Maine!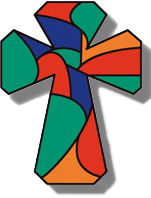 Welcome to Tres Dias of Maine. Please use the links on the left to navigate the website.
To access the members area, there is a login box on the bottom left of the site. Also, if you click a link for a member only section, a login box will appear.
We always welcome your comments and questions.
Thank you for visiting our site, De Colores!
Weekends are a cloistered environment, which means to keep away from the outside world. Click here to learn more
STATEMENT OF PURPOSE
Tres Dias of Maine is an interdenominational Christian movement made up of all who have lived a Tres Dias, Cursillo, or similarly recognized weekend.  Its purpose is to develop and prepare Christian leaders in sustaining a commitment to Christ as they pursue Christian apostolic action in their environments.  Tres Dias of Maine recognizes that its membership includes dedicated and loving persons from many different faith backgrounds with differing views on political, theological, and social issues.  Therefore, Tres Dias of Maine will continue to minimize the issues of the world that may tend to divide us; and continue to embrace those commonalities that bind us together as part of the body of Christ.